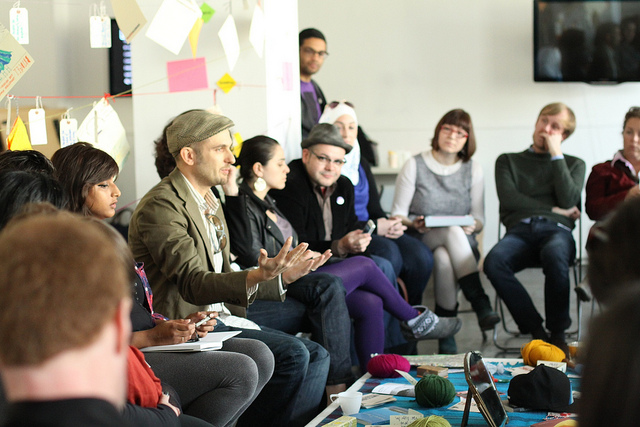 [Image from the Mission2062 workshop I produced for the British Council back in March 2012 in Paris, courtesy of Suzy Glass]
It has been announced today that I am to join the board of the British Council with immediate effect.
For those of you you don't know the British Council, it is a large scale NGO which promotes Britain internationally through work in the arts, education and English language training. While I've served on a couple of small scale organisations' boards before, this is by far and away my biggest appointment and so for those of you who do know the organisation will understand how excited I am to join them and also how much of an honour it is.
My ambition for my three year term is to bring some fresh ideas and fresh perspectives to an already successful organisation. Over the last ten years I have enjoyed significant and diverse experiences, gained by worked with people and organisations all exploring the question of how we can do what we do best in a world that ever changing, increasingly networked and maturing in its use and understanding of technology. I hope to bring the best of that to this new role.
Britishness and the celebration of what that means has been important to me ever since I first started to understand what it must have been like for my parents to move from Sri Lanka to London in the late sixties, moving away from their stable lives and close families for the sake of the education of their unborn children and the opportunity that would bring. My father is currently quite unwell and while he may not be in quite the right shape to fully understand my new role, I thank him and my mother for their generosity and bravery for their decision to move to the UK. A country with a culture, a language, an education system and a society that has given me so much in my thirty three years and now as a British Council trustee I look forward to being part of an organisation that promotes those very same values that I consider so important.